Editing & translations by native bilingual
English/German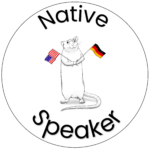 ❀ Expert on foreign cultures and Germany ❀ 
For publishers
Bilingual cultural anthropologist offers:
Translations that say what the author meant to say
Editing of your manuscript (in German or English)
My subjects of expertise:
Foreign cultures and Germany
Young Adult
Fantasy
For authors
Your book is your baby. It wants to be pampered, nourished, and cared for. You have put considerable effort into writing it – now let's make it perfect together.
What my clients say about my work​
Reliable, competent, flexible and creative. Anya Lothrop has a good feel for dialog and an eye for detail. Neither missing commas nor - and this is much more important - dramaturgical inconsistencies escape her notice. Ever since Ms. Lothrop has been reading my scripts before I hand them in, I've been feeling much more confident about review meetings.